Gender marketing remains relevant today. Almost all brands aim to develop strategies tailored to the needs of different genders. This is especially noticeable in pharmacology, where men's health products are promoted.
Let's take a closer look at how in-app advertising promotes men's health products and evaluate how effective this method is.
What is mobile programmatic and why is it popular?
Programmatic advertising is becoming more popular every year. According to the Programmatic Advertising Global Market Report 2023, the programmatic market has grown from $7.31 billion in 2022 to $8.87 billion in 2023.
Recall that mobile programmatic involves the automatic purchase of advertising in mobile apps. This is possible thanks to targeting capabilities, artificial intelligence, and digital optimization.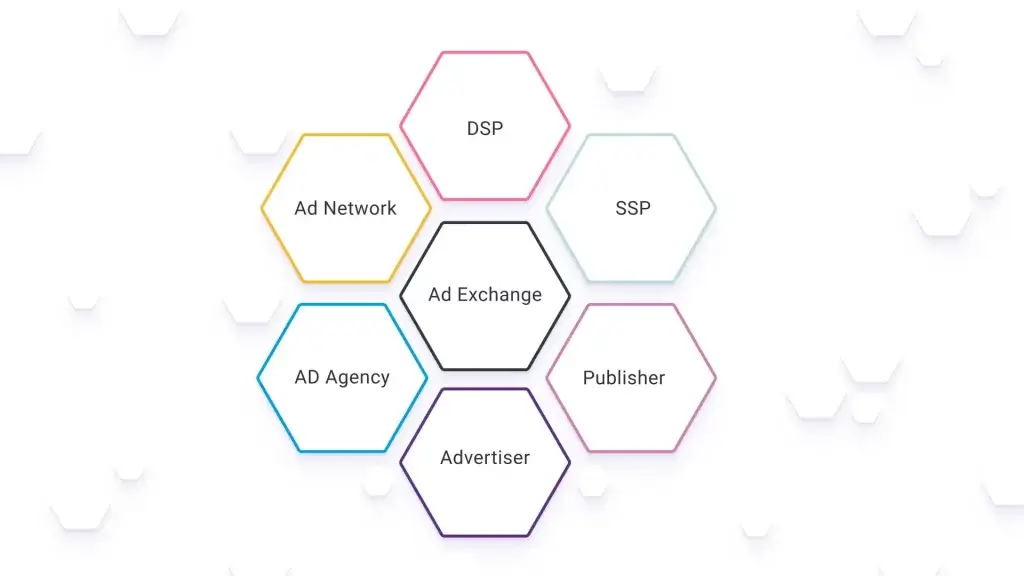 Promoting products in the pharmaceutical segment
The pharmaceutical industry has its unique characteristics that significantly impact product promotion strategies. Advertising pharma products often depends on seasonality, location, and consumer gender. For instance, people living in areas with high allergen levels are likely more interested in allergy medications. Meanwhile, the female audience may show a greater interest in products for children.
Therefore, precise targeting is pivotal for a successful advertising campaign. The success of the entire endeavor may hinge on how accurately targeting parameters are set.
When promoting pharmaceutical brands on the BYYD platform, we always pay special attention to targeting. Our capabilities enable brands to precisely identify and attract the target audience that best matches their needs and goals. Learn more from the article: PHARMA COMPANIES AND PROGRAMMATIC: OPPORTUNITIES OF MOBILE ADVERTISING
Branding also plays a crucial role in the promotion of pharmaceutical products. In this context, it's important for advertising texts to be both informative and easy to understand. However, the design should be visually appealing to grab the attention of customers and users.
We applied these principles when developing materials for promoting the Tiyokas brand within mobile apps. To see all the in-app examples, please check out the case studies section.
Mobile Advertising for Men's Health Products
Let's get back to the topic of mobile advertising for men's health products. Men's health is a really important topic today. And in this context, we recommend paying close attention to two key aspects: targeting and advertising formats. Let's explain why.
To run an effective advertising campaign, it's crucial to accurately identify your target audience. For instance, if your product is designed for men over the age of 50, your advertising should primarily focus on reaching them.
Furthermore, consider that different age groups may have varying interests. For example, some men might be active users of dating apps, while others may have interests in sports and automobiles.
At BYYD, we offer advertisers a wide range of relevant interests, including family values, transportation, finance, career growth, and more, making it easier to align your advertising with your audience's interests.
For example, in this case, the correct selection of socio-demographic parameters and relevant interests helped us achieve a CTR of 2.4%.
Advertising formats also play a significant role. Many factors can influence their selection, such as audience characteristics or the advertiser's specific preferences.
The key point is this: formats must be relevant to the user, grab their attention and gently encourage them to take an action.
Our platform offers advertisers the following formats:
Rich Media banner
Fullscreen banner
Video
Interactive video
By the way, we provide advertising images as an additional bonus to your mobile campaign. Also as a bonus, we create landing pages.
Case Study: promoting a men's health products in mobile apps
As an example of a successful mobile promotion, let's delve into a promotional case for the brand Longidaza.
Our main goal was to promote the drug "Longidaza" among the target audience through mobile apps and attract this audience to the brand's website.
To achieve this goal, we selected a male audience over the age of 45. We divided them by interests as follows:
Medical indications and symptoms: men's health, incontinence, sexual health, retirement age, elderly health, depression, chronic pain, chronic fatigue syndrome.
At-risk areas: mushroom picking, contact with the wilderness, active outdoor recreation, hiking, hunting, fishing, including fly fishing, fishing in freshwater and saltwater bodies, gardening, and landscape design.
Specifically for the campaign, our team created 3 Rich Media banners: Longidaza-1, Longidaza-2, Longidaza-3
Throughout the advertising campaign, we daily optimized its results by analyzing statistics on the BYYD platform. We examined incoming traffic and selected apps for advertising placement based on user behavior.
Platforms where users showed insufficient interest were added to the Blacklist. This allowed us to attract the most interested audience to the website.
We ran three stages of the campaign, and in each of them we managed to achieve 100% of the predicted impressions. By reaching the most interested user groups, we exceeded our clicks target by 4% within the established budget.
The average CTR reached 2.6%.
For illustration, let's provide a list of apps where you can advertise men's health products:
Real estate
Realtor.com Real Estate
Homegate – Real estate
FincaRaiz – real estate
Realtor.com Real Estate
Dubizzle IOS
Dubizzle Android
Planner 5D: Interior Desig?n
Trade Me Property
Bayt.com Android
Bayt.com IOS
Daft – Property Search
HAR Texas Real Estate
realestate.com.au – Property
Homegate Swiss real estate
Money & Finance
CoinGecko: Live Crypto Prices
Bitcoin Cash Giveaway
Bitcoin Dialer – Vyng
Chingari – Watch & Earn Crypto
Bitcoin Cloud Mining & Ad Earn
TTcoin Network – Crypto Mining
Investing: Crypto Data & News
PipeFlare – Crypto Faucet (Off
Bitcoin Ticker Widget
Crypto News King
Investing.com Cryptocurrency
Sports & Exercise Apps
Lucky Habit: health tracker
Guide Huawei Health Sync
Health and Fitness tracker
Yoga
Face Yoga
MyFitnessPal: Calorie Counter
WalkingJoy
Lucky Step-Walking Tracker
Step Counter – Pedometer
Health & Fitness Tracker
Flat Stomach Workout – Fitness
HIIT & Tabata: Fitness App
Gym Workout My Fitness Planner
Heart Monitor & Pulse Checker
Mo Steps – Pedometer
Step Counter : Pedometer Run
Lucky Step-Walking Tracker
StepsApp Pedometer
Timer Stopwatch App – With Sou
Fitvate – Gym & Home Workout
Gym Fitness & Workout Trainer
Blood Pressure: Heart Health
Health & Fitness Tracker
In conclusion, programmatic advertising is an effective tool for promoting such an important part of the pharmaceutical industry as men's health products. If you want to start a mobile advertising campaign, turn to the BYYD platform.
We will help you improve your brand image and attract the attention of your audience.
Was it useful? Then share it with your friends and colleagues!
For consultation and cooperation, please contact hello@byyd.me