Programmatic – a popular tool, which opens up many opportunities for promotion. It can increase brand awareness in the marketplace, lead new audiences, and root brand knowledge in the minds of consumers. We're not the only ones who think so – statista has analyzed the UAE digital and mobile market 2023.
Here are the conclusions that we see:
• In 2023, spending on advertising within the digital marketplace will exceed US $1 billion. Major growth is projected specifically in the sector of banner placement.
Growth is understandable: businesses want to increase sales and reach new audiences. And there is nothing better than using programmatic tools for promotion.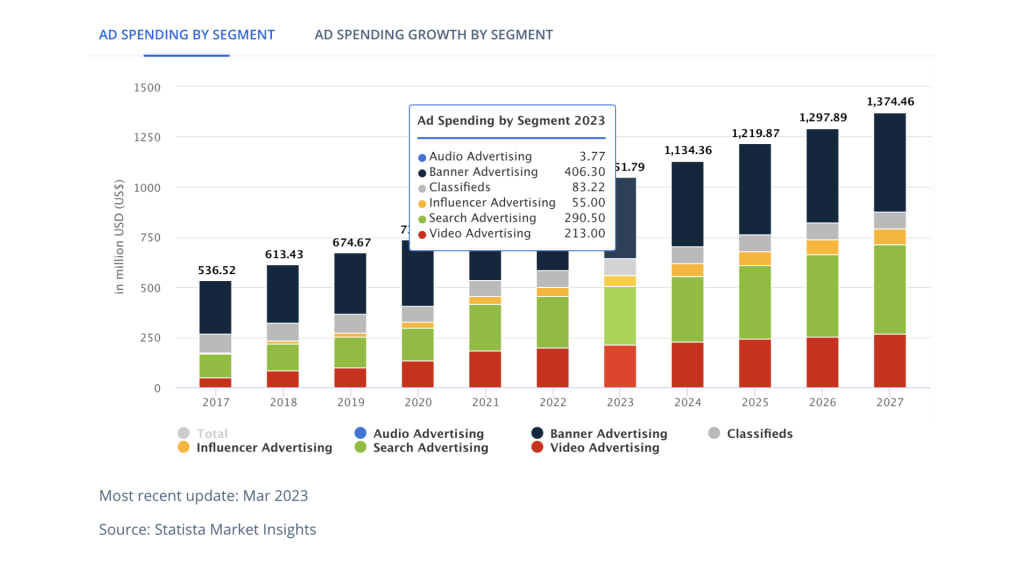 • For 2023, the banner advertising market is US $ 407 million.
Banner advertising is not only static images. At BYYD we actively use the classic banner formats as well as new interactive ones. For example, Rich Media Banner.
Rich media uses high-quality graphics, animation, video, audio and links to attract the viewer's attention. The storytelling and dynamism of this format helps to create a powerful and memorable ad.
If you want to use Rich Media Banner, register on our platform.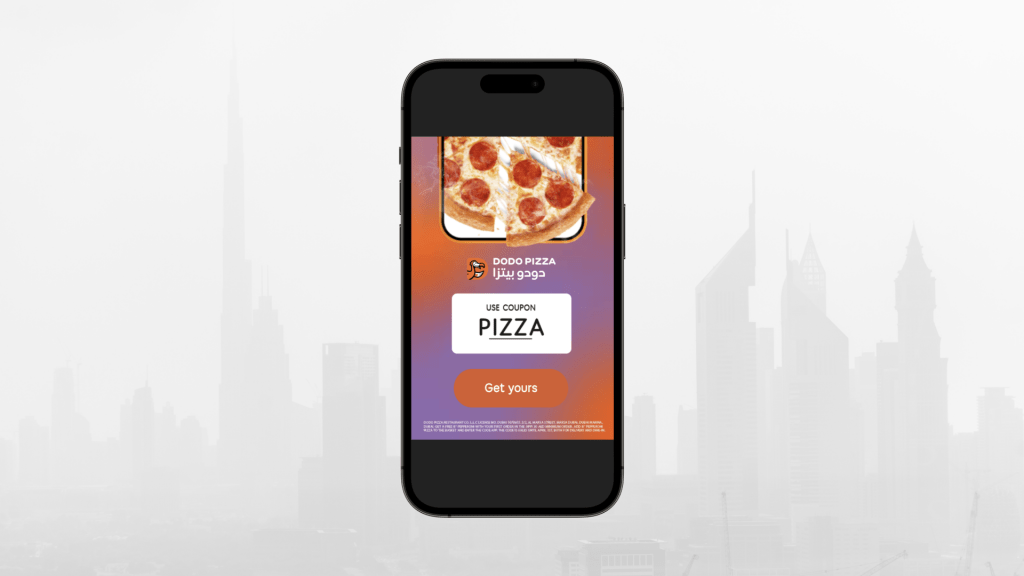 • The average mobile banner ad spend per user in 2023 is US $41.57
By comparison, the average mobile banner ad spend in the United States is US $378 – that's 6 times more than in the UAE. High competition for a user's attention negatively affects his ability to consume advertising content.
The conclusion is to advertise in the UAE market, because it will bring a lot of growth opportunities. Start promoting now with BYYD!
• By 2027, 45.8% of total ad spending within the digital marketplace will be on mobile devices.
Not surprisingly – at the beginning of the year, Global Digital research showed an increase in the mobile screen time of users. People now use smartphones throughout the day for work tasks, entertainment, shopping planning and self-education. Therefore, it is important to catch the user's attention with effective tools.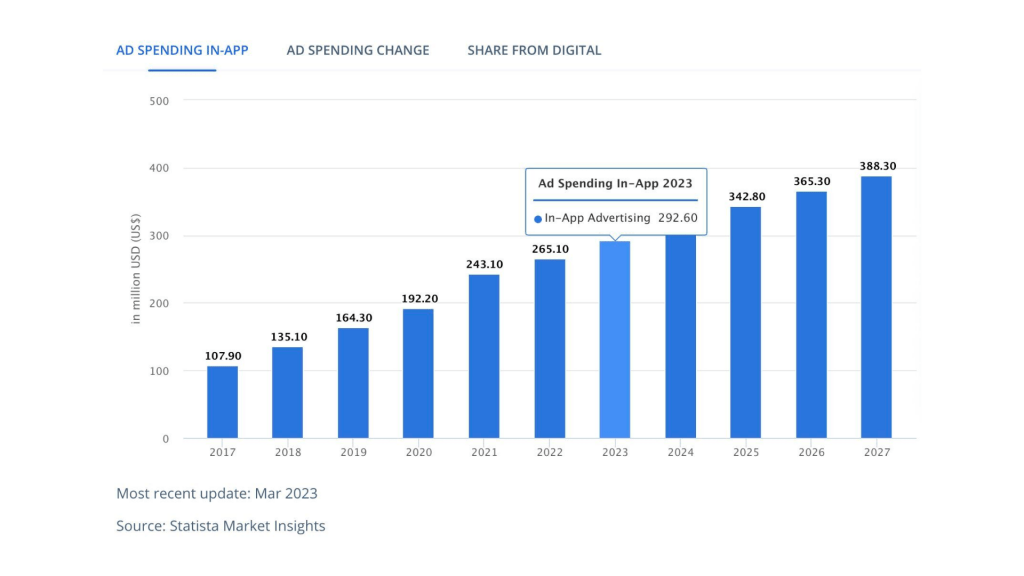 Among the reasons why people use the Internet:
to keep in touch with friends and family;
to keep up with current events and news;
to watch videos, movies and TV series.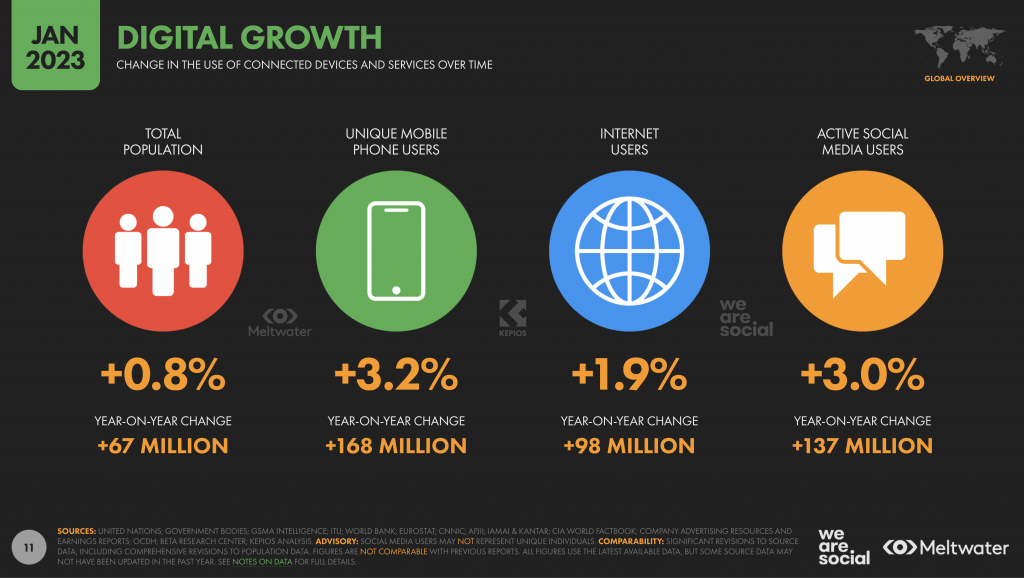 At BYYD, we specialize in promoting within mobile apps. Our DMP platform allows us to manage, collect and aggregate impersonal data and users. This helps set up ads correctly and show creatives only to those users who are potentially interested in the advertising offer.
• 75.7% of digital advertising income will be from programmatic by 2027.
Programmatic advertising has many variations. It can be displayed on websites or mobile apps, streaming services or TV. Due to the trend toward digitalization, as well as the high efficiency of programmatic, these high figures are understandable.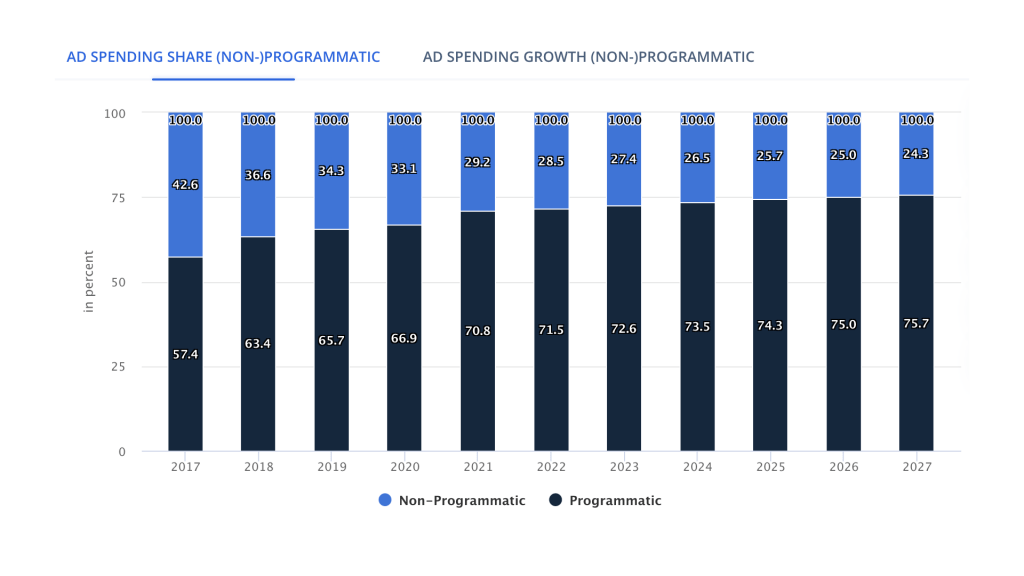 International programmatic platform BYYD (with offices in 9 countries) provides access to advertising campaigns all over the world!
If you want to keep up with market trends, increase sales, and expand your range of influence on your audience, it's time to try programmatic for your marketing campaigns.
Check out our team's case studies and presentation on the UAE market if you want to learn more about the features of the programmatic platform.