The name speaks for itself — it is an advertisement that can be played.
Benefits of Playable Advertising
When it comes to promoting a product or service, the game format helps to present them unobtrusively without annoying the user.

Perhaps in this way it will be possible to create a certain stir around the brand, since the format is interesting and memorable.
How to make Playable ads attractive?
Form intuitive mechanics. You don't need complex interactions – it's still not a full-fledged game in which you have to go through several levels.
Reduce. The gameplay in advertising should not take a long time for the user, otherwise he will not reach the final block. The recommended advertising duration is no more than one minute.
Stick to the advertised brand. The ads should be consistent, directing the user to the brand.
Source: Publift
BYYD develops ads with game mechanics in Rich Media format and runs them in mobile applications.
For example, in one of the implemented advertising campaigns for the promotion of Tornado drinks, we created a virtual game in the form of a Rich Media creative. There the hero fights against monsters, and in the final, to recuperate, the user could choose one of the energy drinks and help him.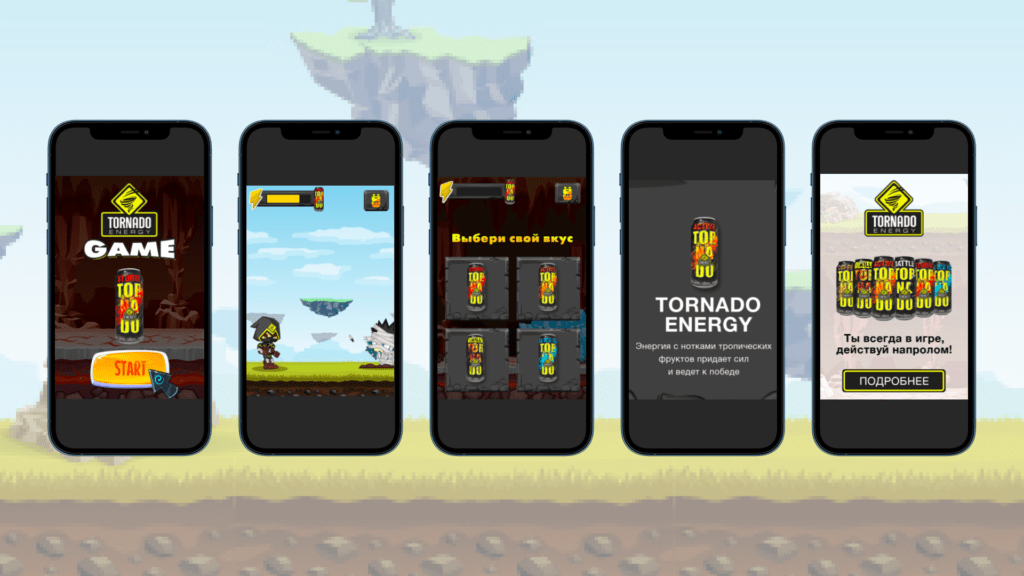 To promote the International Language School, we developed three advertising creatives, two of which have game mechanics.
The first ad campaign invited users to test their knowledge of the English language using the game. The character of the game asked questions in English, and the user should make the right choice by answering them. In the final, we determined the level of the language and offered to improve it with the help of online courses.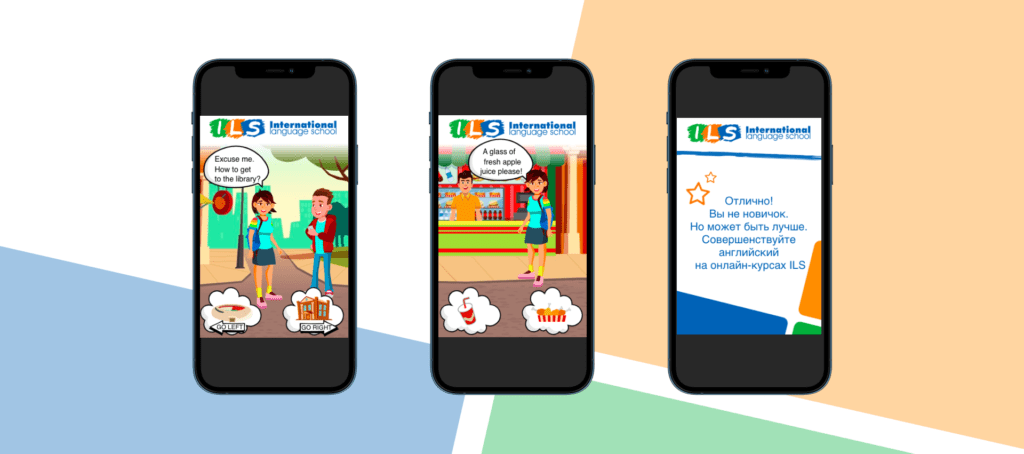 The second creative is a game of catching discounts, and then a message to the user about profitable offers for school education and reduced prices when paying for a certain period (3 months, 6 months, a year).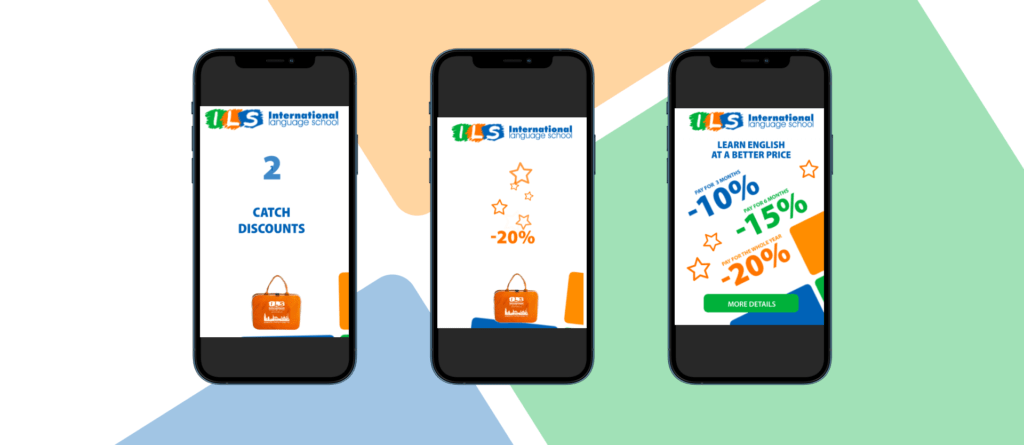 If you want to attract a user in a non-standard way, please contact us. Our Production department will develop a game advertising creative, we will launch advertising in mobile applications with the settings of your target audience!